Commercial Window Cleaning in Flossmoor, IL 60422
Are you in need of a commercial window cleaner in Flossmoor, Illinois? One that will take care of your place of business with professionalism and a keen eye for details? Call the Flossmoor commercial window cleaning company that will get the job done right, and at a fair price: Midwest Janitorial Specialists, Inc
We Clean. Your Windows Shine.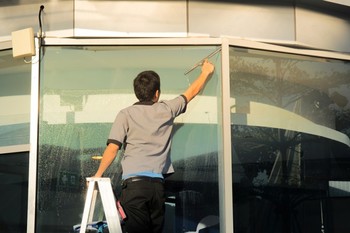 Finding a professional window cleaning company in Flossmoor is as simple as calling (630) 273-7233. When you call Midwest Janitorial Specialists, Inc to clean your windows, you're getting the local experts. We approach every job with the same level of perfectionism. The end result is windows that sparkle. We'll thoroughly clean your interior and exterior windows, sills and screens to your specifications. You'll be amazed at how light and bright your office feels!
The Shine You Have In Mind
With 9 years in the commercial window cleaning business in Flossmoor, we've built a reputation as a leader in the industry. When you call Midwest Janitorial Specialists, Inc to clean your facility's windows, you'll get a crew armed with quality squeegees and a can-do attitude! Every part of your windows will be thoroughly (yet gently) cleaned to remove debris, spots and splatter. Your screens will be cleaned as well and the sills wiped clean and dry. All we'll leave behind is shine! Call Midwest Janitorial Specialists, Inc today for a professional cleaning of your Flossmoor windows today at (630) 273-7233.
Flossmoor Commercial Windows Cleaned by Midwest Janitorial Specialists, Inc:
Restaurants
Retail Shoppes
Offices
Apartment Complexes
Condominiums
Medical Offices
Daycare Facilities
And more!
If you've got dirty windows in Flossmoor, Midwest Janitorial Specialists, Inc can clean them!
WHAT CUSTOMERS ARE SAYING:
5★★★★★ - "Professional's Choice Hair Design Academy has been using Midwest Janitorial for several months now. We are extremely satisfied with their janitorial services and how well they clean our facility. They are extremely professional and are constantly making sure we are satisfied. We would highly recommend them to anyone looking for Janitorial services."
Steph H., Commercial Cleaning in Plainfield, IL
2018-12-06
---
Call for FREE Commercial Window Cleaning Quote
---