Deep Cleaning in Dixmoor, IL
Need Office Deep Cleaning in Dixmoor, Illinois?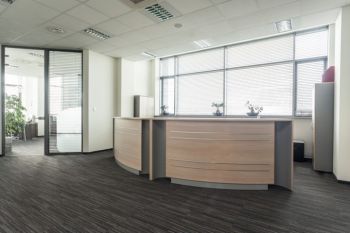 With a full staff of employees and customers frequently coming in and out, more than just the faucets, door handles and light switches are passing germs in your place of business. Not only that, dust and grime can really accumulate over time without properly disinfecting and cleaning thoroughly. Having your Dixmoor office deep cleaned by Midwest Janitorial Specialists, Inc will help get the entire commercial space back in pristine condition and eliminate germs or allergens floating in the air. Whether your office is moving to a new location, your retail store is having a merchandising reset, or your restaurant has undergone recent construction, Midwest Janitorial Specialists, Inc offers commercial deep cleaning services in Dixmoor that is sure to exceed your expectations.
Deep Cleaning Dixmoor Businesses Since 2010
As a trusted and preferred commercial cleaning company to provide office deep cleaning in Dixmoor, Midwest Janitorial Specialists, Inc will make your office, retail store, restaurant, medical facility, or educational facility look spotless from top to bottom! Call (630) 273-7233 for a free quote on deep cleaning your Dixmoor business. Our well-trained deep cleaning crew will arrive to your place of business on time and on schedule. For over 9 years, Midwest Janitorial Specialists, Inc has offered reliable, affordable and comprehensive deep cleaning for commercial locations.
When it comes to deep cleaning Dixmoor offices, Midwest Janitorial Specialists, Inc has over 9 years experience backed by a trusted, caring, respectful staff of commercial cleaners. Midwest Janitorial Specialists, Inc guarantees your business will be handled by trained professionals who follow a thorough checklist.
Floors will be swept, mopped and scrubbed
Carpets will be vacuumed
All surfaces will be wiped down and sanitized
Bathrooms will be thoroughly disinfected and cleaned
All trash will be properly removed
Baseboards, vents, ledges, ceiling fans and blinds will wiped down and dusted
Kitchen cupboards will be cleaned inside and out
Appliances will be pulled out to thoroughly clean behind
Furniture will be moved and cleaned under
Windows will be spotless, streak-free and fingerprint-free
With Midwest Janitorial Specialists, Inc no space in your Dixmoor business will go un-cleaned! Call (630) 273-7233 for a FREE quote on your next Dixmoor deep cleaning.
WHAT CUSTOMERS ARE SAYING:
5★★★★★ - "Professional's Choice Hair Design Academy has been using Midwest Janitorial for several months now. We are extremely satisfied with their janitorial services and how well they clean our facility. They are extremely professional and are constantly making sure we are satisfied. We would highly recommend them to anyone looking for Janitorial services."
Steph H., Commercial Cleaning in Plainfield, IL
2018-12-06
---
Call for FREE Deep Cleaning Quote
---