Office Cleaning in University Park, IL
Are you looking for a trustworthy company to clean your University Park, Illinois office? Look no further! Midwest Janitorial Specialists, Inc provides professional office cleaners University Park businesses can trust for dependable, quality service delivery
We Keep It Fresh!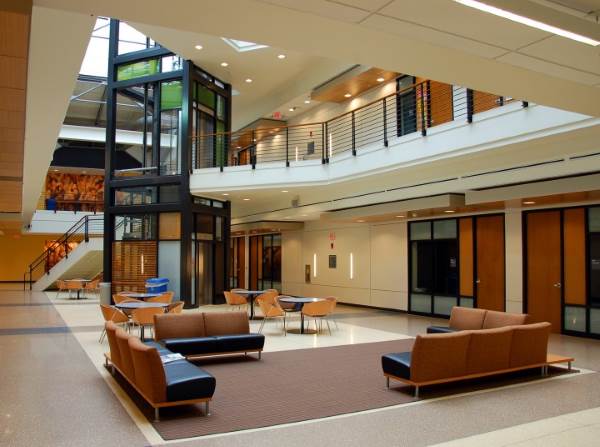 Whether you're looking for weekly, monthly or occasional office cleaning, Midwest Janitorial Specialists, Inc will get the job done right! We've been keeping University Park offices clean for over 9 years. If you're planning a company celebration or open house, call (630) 273-7233 to enlist Midwest Janitorial Specialists, Inc's before and after event cleaning services as well.
Full Spectrum of Office Cleaning in University Park
Midwest Janitorial Specialists, Inc is your one stop source for office cleaning services in University Park. We can handle your routine cleaning services, corporate event cleanings and floor cleaning and maintenance. Extend the life span of your carpeting and hard surface floors with a regularly scheduled maintenance program. Give us a call at (630) 273-7233 to set up a free, in house consultation.
Customized University Park Office Cleaning Programs
When you call Midwest Janitorial Specialists, Inc to handle all of your University Park office cleaning needs, we'll set you up with a customized cleaning and building maintenance program that suits your needs and budget.
We provide the following office cleaning scheduling:
Daily Cleaning
Porter Services
Weekly, Biweekly and Monthly Cleaning
Pre- and Post Event Cleaning
Floor Maintenance
Specialty Cleaning
Scheduling and more! Call Midwest Janitorial Specialists, Inc at (630) 273-7233 for a consultation
WHAT CUSTOMERS ARE SAYING:
5★★★★★ - "Professional's Choice Hair Design Academy has been using Midwest Janitorial for several months now. We are extremely satisfied with their janitorial services and how well they clean our facility. They are extremely professional and are constantly making sure we are satisfied. We would highly recommend them to anyone looking for Janitorial services."
Steph H., Commercial Cleaning in Plainfield, IL
2018-12-06
---
Call for FREE Office Cleaning Quote
---